The Recharge Skin-Softening Hand Sanitizer Refill
Sale price Price $69.00 Regular price Unit price / per
Make sure you always have a refill on hand.
The Recharge holds 32 ounces of our classic hand sanitizer — exactly the right size for popping into The Ultimate, our patent-pending dispenser. Our antiseptic hand sanitizer formula is made in an FDA-regulated facility with plant-based 70% ethyl alcohol — higher than the CDC-recommended standard of 60% — to help reduce bacteria on contact. In addition to being efficacious, ALŌ sanitizers offer simple and effective ingredients like aloe vera, glycerin, and refreshing essential oils for clean hands and a clear mind. Choose from our three classic scents: Lemongrass, Peppermint-Eucalyptus, and Unscented.
Use our sanitizer on the go, too! This formula is also available in 2 oz. and 8 oz. sizes.
Shop your Scent
Everything you love about hand sanitizer, with none of the things you don't.
So many formulas leave skin feeling dry and stripped or, even worse, sticky and dirty. ALŌ Skin-Softening Hand Sanitizers were formulated to act as a potent antiseptic while helping to refresh the senses and soften skin.
Why overcomplicate things?
Our formulas are simple and effective.
We all know how hard it can be to find a hand sanitizer you can trust. Our products are created in an FDA-regulated facility with gentle skin moisturizers, essential oils, and non-toxic plant-based ethyl alcohol – never methanol.

70% Ethyl Alcohol
(Active ingredient)
ALŌ's hand sanitizers contain 10% more alcohol than the CDC-recommended standard of 60%. Our formula's non-toxic, plant-based ethyl alcohol kills 99.99% of germs on contact for clean hands and a clear mind.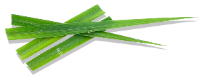 The zesty fragrance of lemongrass is said to have potent aromatherapy benefits, and is most frequently used to help combat stress and calm a busy mind. The compounds in lemongrass essential oil are known to have antibacterial, antifungal, and antioxidant properties.

Aloe vera is a plant extract with potent antioxidant and hydrating properties. It's also known for the way it comforts skin, so it'll leave your hands feeling soothed, not sticky or stripped.

Peppermint's refreshing scent makes it a popular choice for aromatherapy, and it's said to help boost energy and focus while diminishing nervousness. Certain compounds in peppermint oil boast antibacterial and antifungal properties.
A gentle emollient that helps keep skin feeling soft and smooth to the touch while preventing moisture loss for longer-lasting hydration.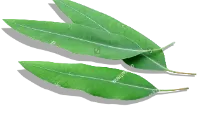 The invigorating camphor aroma of eucalyptus has long been a go-to pick for spas due to its aromatherapy benefits; it's believed to reduce mental fatigue and improve stamina. Compounds in eucalyptus essential oil offer antibacterial and antifungal properties.
Choosing a selection results in a full page refresh.
Press the space key then arrow keys to make a selection.